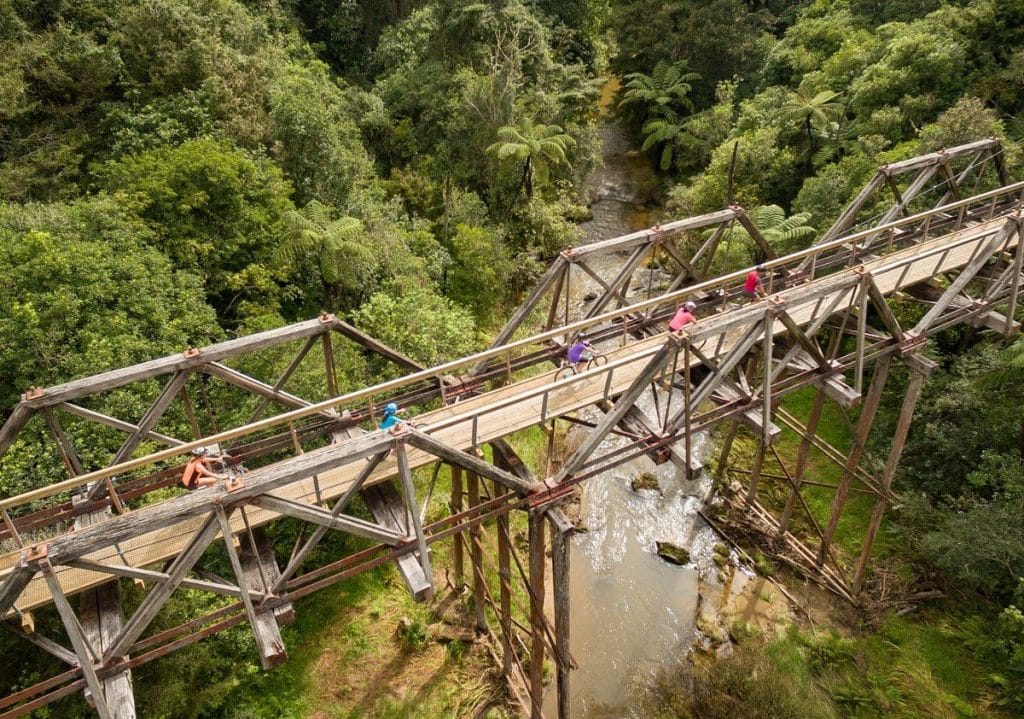 Get your off-road thrills at Waitangi Mountain Bike Park or enjoy the scenery of the Twin Coast Cycle Trail. Bring your bikes or hire them when you get here, either way, pedal-powered fun is never far away when you stay at Pāteke Lodge.
Pāteke Lodge is a great option for those wanting to experience the Twin Coast Cycle Trail from the comforts of Kerikeri. Enjoy a hearty room service breakfast at the Lodge, then head over (30 min drive) to the Top Trail bike hire/shuttle HQ in Kaikohe (pre-booking essential). Kaikohe is the mid and highest point of the trail so it's a 4-hour downhill ride to either coast from there. Park your car, pick up your hire bikes if you haven't brought your own, and head away on your Northland cycling adventure!
Your pre-booked shuttle will pick you and your bikes up at the end of the trail and return you to your car. Return to the comfort of the lodge, where you can take a cooling swim in the pool or a soothing soak in the hot tub, freshen up, and finish your day at one of Kerikeri's fantastic dining establishments.
Check out our multi-room deals for your party of cycling friends and see the interactive map below for all the two-wheeled pedal-powered fun nearby.