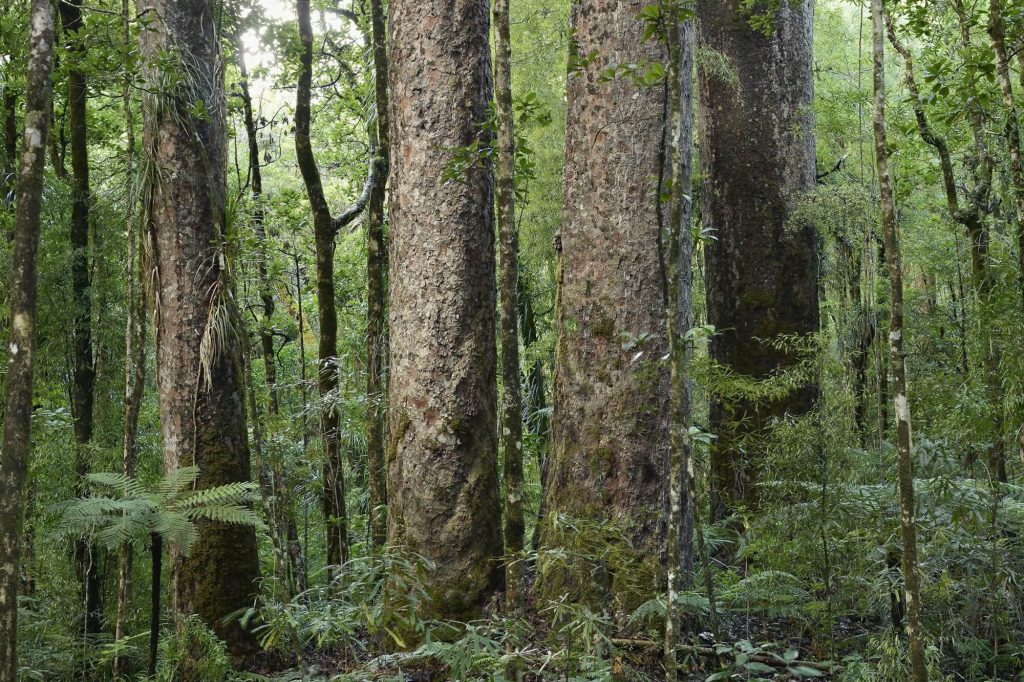 The Bay of Islands and the wider Far North region offer some fantastic hiking. With moderate weather conditions year-round and walks from a few minutes to a few days duration, exploring the region's ancient kauri forests and stunning coastline is possible for people of all ages and physical abilities.
Within a 10-minute drive of Pāteke Lodge, you will find the wheel-chair accessible Manginangina Kauri Walk, where you can view magnificent mature kauri trees just an easy 5-minute stroll from the car park. Additionally, the Kerikeri River Track which links the famous Rainbow Falls with the even-more-famous Stone Store is a mere 5-minute drive away.
See the interactive map below for other great trails close by…..