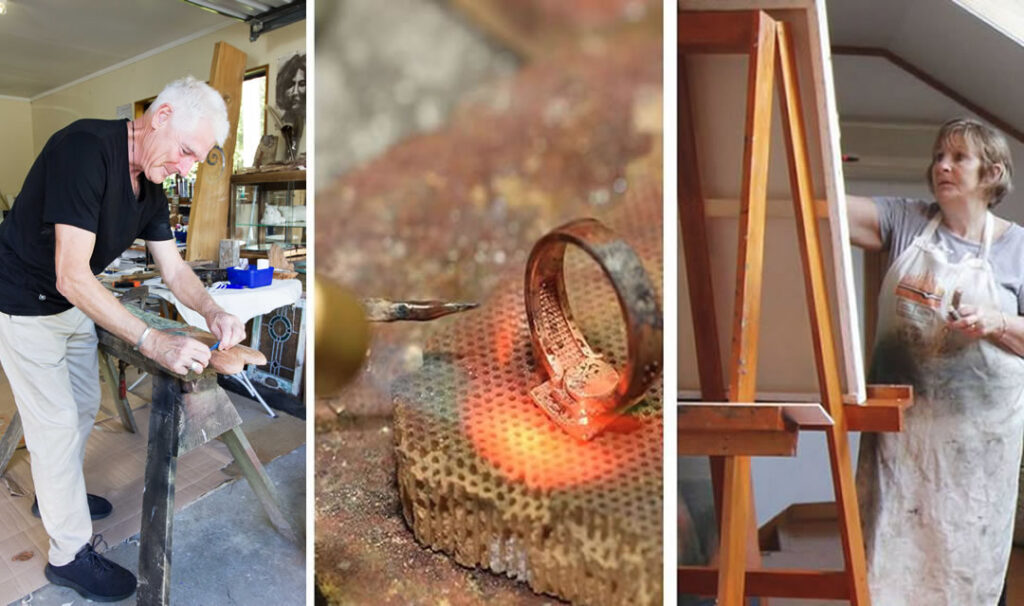 Spring offers an excellent opportunity to explore Pēwhairangi/Bay of Islands. Unlike some other regions in Aotearoa, this time of year typically delivers stable and warm weather. This means you can confidently immerse yourself in our stunning landscapes, engage in land and sea-based outdoor adventures, delve into our rich history and cultural heritage, and savour the vibrant wine and culinary offerings, all with the same confidence as during the bustling summer peak season.
This spring sees an exceptionally full and varied events programme (below) in the Bay of Islands, so why not come and stay at Pāteke Lodge to enjoy these and the region's world-class permanent attractions?
It! Festival, Paihia Village Green, Sat 7th October. Northland's finest food, craft beer, wine, and spirits come together with a great music lineup headlined by Tiki Tane.
KOAST Art Trail, Labour Weekend 20th – 23rd October. Take a leisurely drive through the beauty of Kerikeri, the Bay of Islands, Hokianga and Doubtless Bay and discover our artists in their creative environments. Pāteke Lodge is offering a 10% discount for attendees of this event. Simply use the promo code KOAST when booking directly with us.
Kerikeri Garden Safari, Sat & Sun 28th 29th October. Enjoy an amazing collection of 15 mainly urban gardens, from petite to grand, to entice and entertain.
Bay of Islands Pastoral & Industrial Show, 205 Showgrounds Road Waimate North, Sat 11th November. New Zealand's oldest A&P show is a great day's entertainment for all ages. The show incorporates Savouring the Source Food & Wine Festival, showcasing local producers, wineries & cafes, as well as the more traditional events such as Equestrian, Dairy, Beef and sheep classes, Calf Club, Pet Lamb, Indoor Hall Exhibits, competitions, demonstrations, live entertainment and over 150 Trade Site exhibitors.
Kerikeri Half Marathon, Sat 18th November. This Half Marathon is an iconic feature on the Northland events calendar. Starting in Okaihau the 21.1km course makes its way through rolling countryside to finish in the centre of town at the Kerikeri Domain.
Afterwards, the streets of Kerikeri are closed to traffic and the Kerikeri Street Party begins. Local craft breweries, wineries, foodies, musicians and performers take over the town ensuring a fun time for all.