Local, Organic, Free-Range…..Delicious!
Included in your room rate, breakfast is freshly prepared and delivered to your room at a time of your choosing. Where possible we use locally supplied, seasonal, free-range, organically grown, Fairtrade products and produce.
Vegan, vegetarian, gluten-free, lactose-free, and keto options are available. Please contact us directly with your requirements prior to arrival.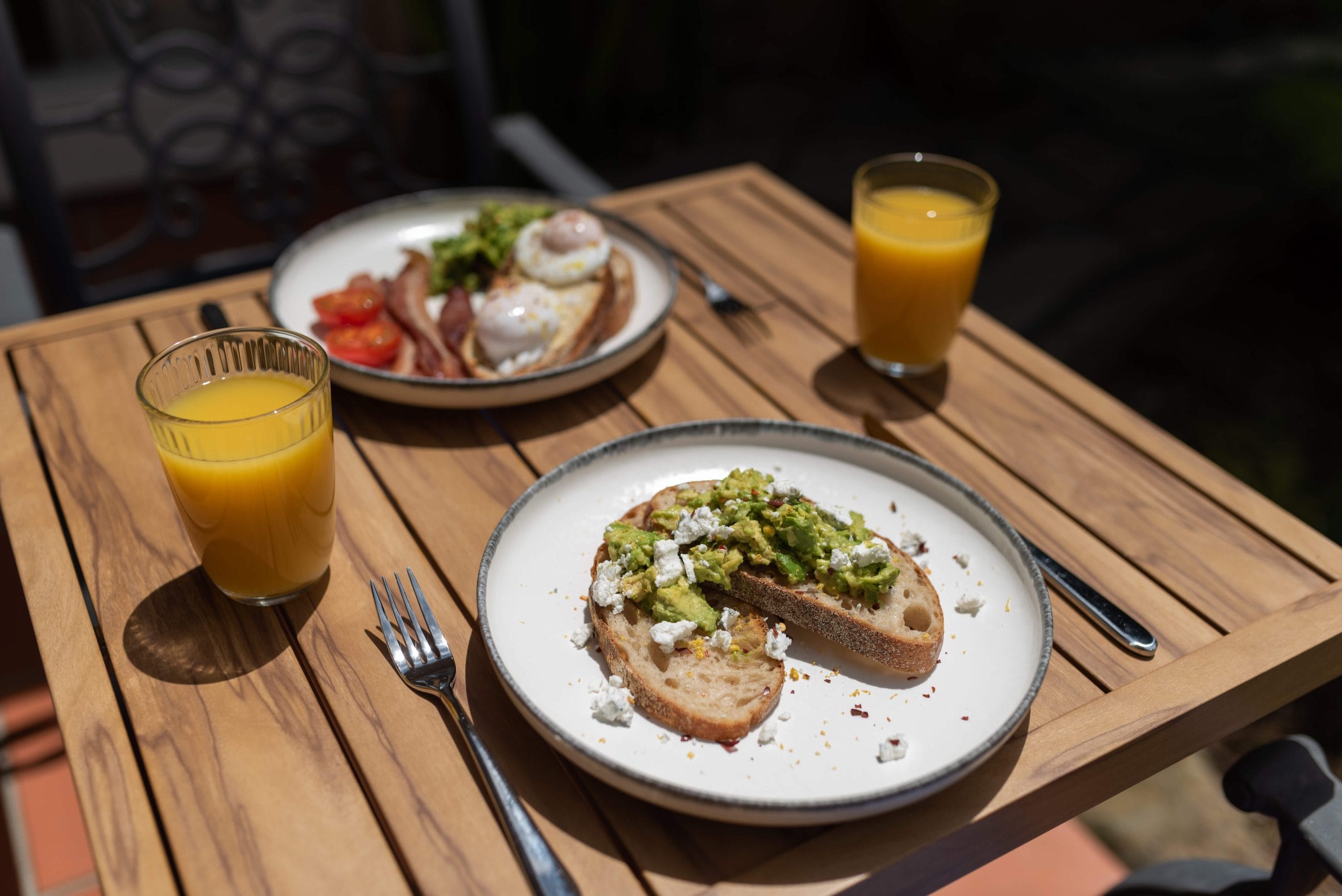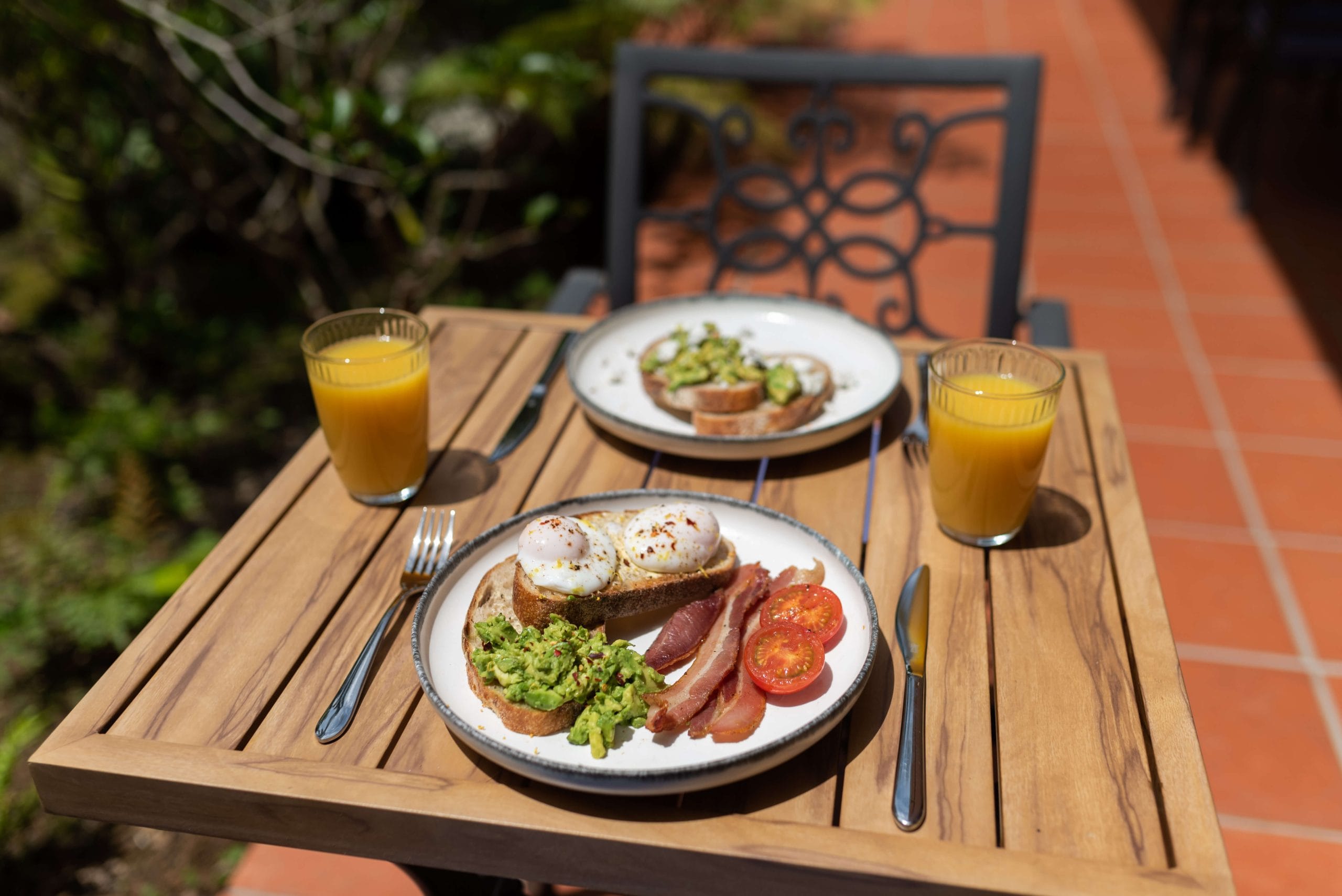 A La Carte Menu
You may mix and match as you prefer from the menu below.
Cereal – Weet-bix or cornflakes, with milk and berry compote.
House-made muesli – with plain unsweetened yoghurt or milk, and berry compote.
Toast – White or wholemeal sourdough, white or wholemeal gluten-free.
Spreads – Peanut butter (smooth or crunchy), raspberry jam, orange marmalade, Marmite or Vegemite.
Croissants – fresh baked, with butter and raspberry jam, or ham and cheese.
Avocado smash – with crumbled feta cheese, lemon zest, and chilli flakes on toast (see above for bread selection).
Eggs on toast – your choice of scrambled, poached, or fried (see above for bread selection).
Wilted spinach
Orange juice – simply squeezed.
Coffee – plunger.
Leaf tea – black, green jasmine, or peppermint.