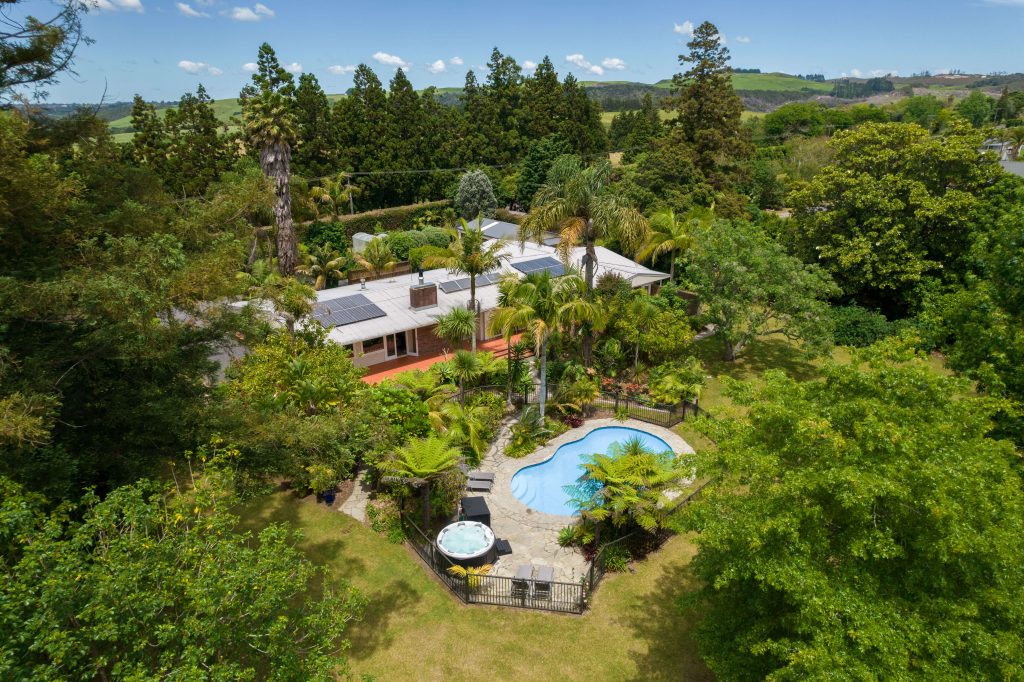 What we do…..
An on-site electric vehicle (EV) charger enables our guests to reduce the carbon footprint of their travels.
A 4kW solar PV system provides most of our electricity during the day.
Hot water heating for the main property is supplemented by solar collectors on the roof and a log burner wet-back. Hot water for guest rooms is heated on-demand ensuring energy efficiency and limitless supply.
Energy-intensive appliances such as our refrigerator/freezer and clothes dryer are equipped with the latest inverter technology to reduce power consumption.
Lights are either energy-efficient or LED and common area lighting is motion sensor activated.
On the rare occasions it is required here in the "winter-less North", our log burner provides ducted heat to rooms. Other heating and cooling requirements are provided by energy-efficient heat pumps and DC ceiling fans.
An HRV ventilation system is installed to keep the air fresh and reduce heating-related energy consumption.