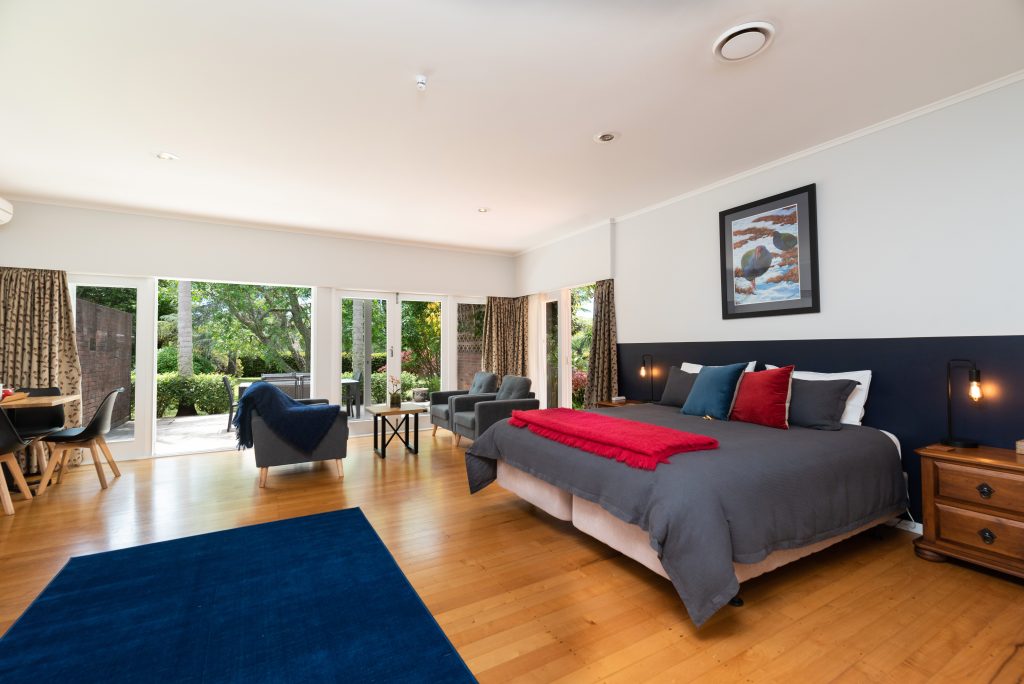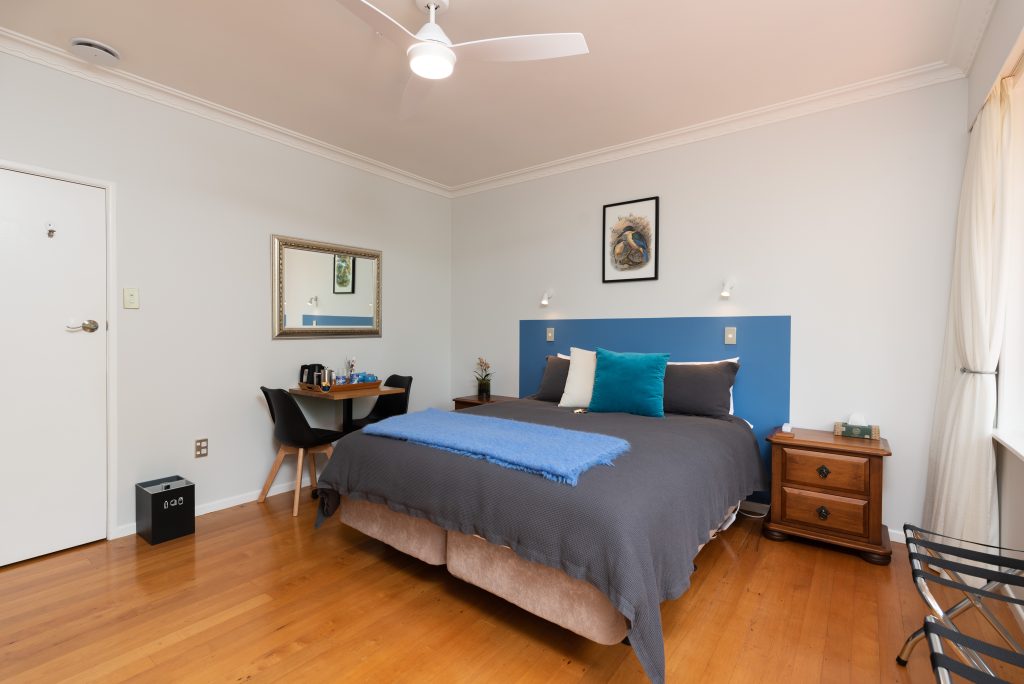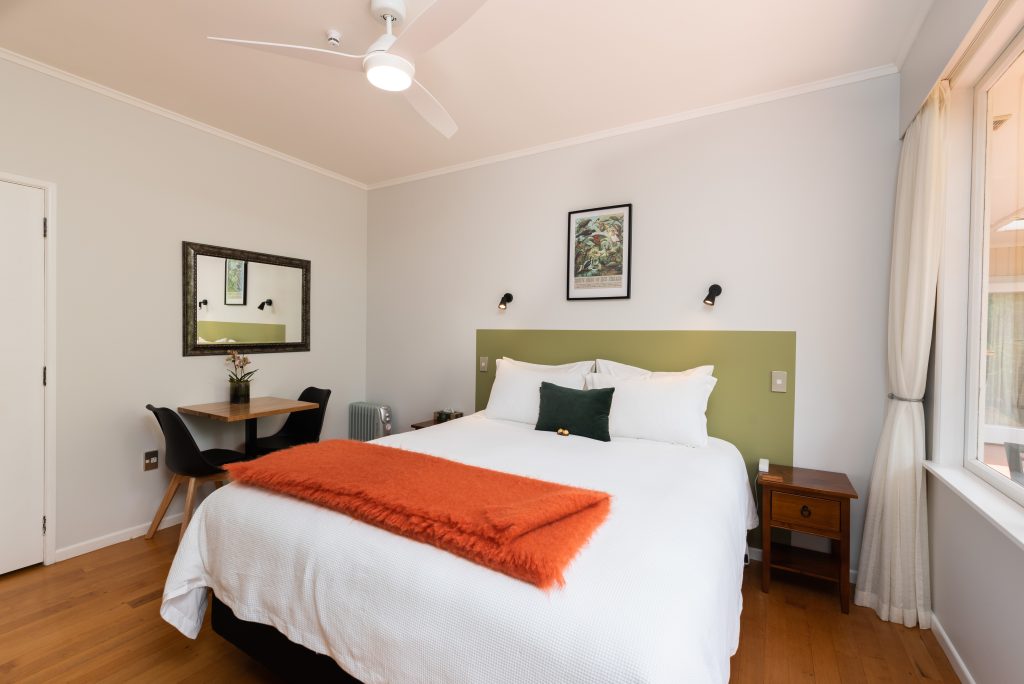 Junior Suite + 2 Studio Rooms | Up to 7 People | Save 15%
This deal includes all three of our rooms – meaning your group will have the whole Lodge to yourselves.
The air-conditioned Takahē suite has living area couches along with a private, sunny patio equipped with a table and chairs that provide relaxed spaces for the entire group to enjoy the complimentary room-service breakfast. The opulent super-king bed can be configured into twin single beds if you wish, and you can accommodate an extra person through the use of a rollaway bed. The large ensuite bathroom has a full-size bath and a separate shower.
The Kōtare and Kākā rooms have luxurious king-size beds, sunny verandahs, and ensuite bathrooms. All rooms have independent access, unlimited high-speed internet, Smart TVs to access your own streaming accounts, and beautiful views of the gardens, swimming pool, and spa pool.
Click Book Now to see if your dates are available.
Deal Details
Discount: 15% off Daily Room Rates
Minimum stay: 2 nights
Stay period: Anytime
Rate plan: Breakfast included
Direct bookings only.